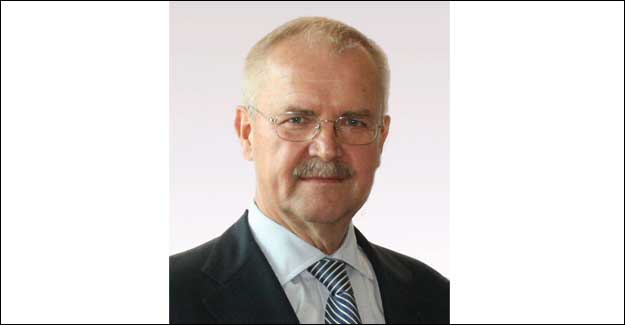 Cematex, the European Committee of Textile Machinery Manufacturers based in Zurich, Switzerland, has appointed Fritz P Mayer as its new president at its recent General Assembly meeting held in Amsterdam, it has been officially announced.
Mayer has taken over the presidency from Charles Beauduin, who retired from the position after four years at the helm.
Mayer, who is a German national, joined Karl Mayer Textilmaschinenfabrik in 1975 after graduating from the University of Darmstadt with a degree in industrial engineering.
In 1981, he was appointed Managing Director of the company and became a Member of the Management Board of Karl Mayer Group, taking over the position of CEO of Karl Mayer Group in 2007.
In 2013, he retired from the operational management of the Group, but still represents the Mayer family on its supervisory board. Mayer has also been President of the German Textile Machinery Association, known by its German initials, VDMA, since January 2016.
"I am delighted to take over the presidency of CEMATEX. For over 65 years, the ITMA shows have provided excellent opportunities for textile machinery manufacturers to highlight their innovations, and I look forward to developing the ITMA and ITMA ASIA brands to ensure that they retain their position as the world's leading exhibitions for innovation-driven textile manufacturers," he said.