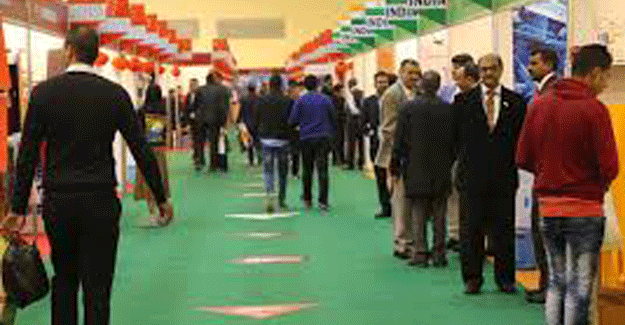 The Cairo Fashion and Tex Exhibition witnessed strong presence from an Indian contingent that displayed its textile goods in a dedicated pavilion. Their display at the exhibition was inaugurated by Sanjay Bhattacharya, Indian Ambassador to Egypt. The venue was the prestigious Cairo International Convention Centre.
The Indian pavilion had on display a wide range of Indian yarn and fabric products. Incidentally, Egypt happens to be a very important market in North Africa that is targeted by Indian textile exporters.
In all, the Indian pavilion comprised 23 companies and six of the 23 were repeat participants in the exhibition. Bhattacharya said, "I am optimistic about the Egyptian market as the country is generating growing demand."
According to the ambassador, "Indian cotton yarn is very highly recognized in Egypt and they would like to see the share grow. But also there is a great opportunity for some of the other fabrics that the Indian producers have brought."
The exhibition will last till March 10. Texprocil is the agent that has organized the pavilion in a demarcated area designated as the Indian pavilion at the Cario Fashion and Tex exhibition. Texprocil happens to be an apex textile chamber that is being sponsored by the government of India in association with the Indian Embassy at Cario.