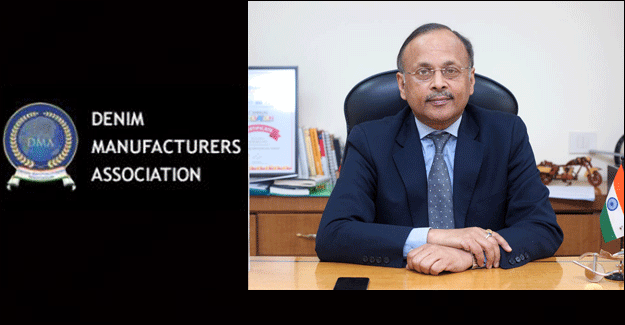 Representatives of the Rs 15,000-crore Indian denim industry have stated that 30% to 40% of its operating capacity has been shut since the goods and services tax (GST) was implemented, due to weak domestic demand and reduced potential for export.
The government has levied 12% GST on branded garments beyond the maximum retail price of Rs 1,000 and five per cent below this threshold. Denim demand from local consumers and importers has fallen, with manufacturers either having to shut down or operate at reduced capacity.
"Since the GST implementation from July 1, the denim industry has temporarily closed down 30% to 40% of its operating capacity across the board. If this continues, there can be more production cuts," said Denim Manufacturers Association Chairman Sharad Jaipuria.
Over the past decade, the denim fabric manufacturing industry had been growing at a 15% compounded annual rate. Installed capacity is 1.5 billion metres a year, which is the second largest in the world, after China. With annual sale of Rs 15,000 crore, this industry employs around 400,000 workers directly, besides the indirect spinoff.
Denim manufacturing hubs have gone under a massive slowdown due to the liquidity crunch after demonetisation and slow acceptance of GST by small players to become part of the formal economy. As 85% of the fabric is sold in the domestic market, denim fabric mills are badly hit, according to Bhaskar Denim's Director Akhilesh Rathi.
The number of denim fabric mills was 30 in 2012, but now it is 46. Denim fabric production capacity was 800 million metres in 2012 and is now 1,500 million metres, with another 150 million metres of new capacity in the pipeline for expansion.
According to Amit Dalmia of R&B Denims, upstream activities of garment sewing and washing in small scale industry hubs will take a while before they begin to work smoothly with the formal banking system. He said that he did not foresee any short-term recovery of the market.
India exports denim fabric of 200 million metres annually. The value of export was US$ 316 million in 2016-17, down by 11 per cent from US$ 335 million in 2014-15.
Ashima Group Director Atul Singh said that the government needs to immediately announce some enhancement in duty drawback rates and extend some more benefits under the Returns of State Levies scheme, the Merchandise Export from India Scheme, the focus product and focus market schemes.