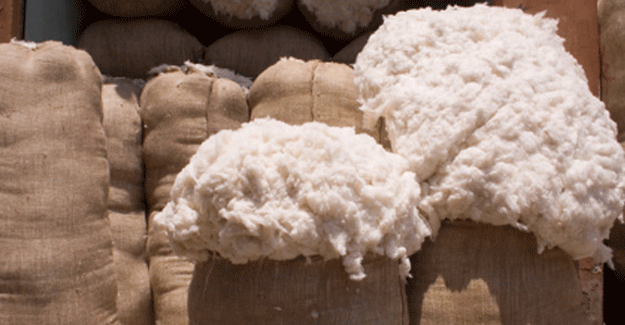 Bangladesh which has turned into the world's largest importer of cotton is expected to import a huge quantity of cotton for the current crop year 2016-17 as well. Going by estimates, its consumption of raw cotton is slated to touch the 6.4 million bales mark during the current cotton season.
Interestingly, in the current year, the global production of cotton has touched record levels making the supply of surplus exports for the taking.
The two factors together might well make Bangladesh approach the market with a measure of confidence to bargain for better deals. Currently only 15 to 20 traders supply 80 percent of the cotton procured by the country and at times, it become difficult for the traders to get the best price from their agents abroad due to price volatility and market conditions in the sourcing country.
Indications for the availability of the fiber for the current season are that global harvest will be in the range of 102.7 million bales and the corresponding consumption figures stand at 112 million bales (of 480 lb). Since China's procurement from the global market is going to be stagnant at the previous year's level, availability of the fiber outside China would be 120.1 million bales while the corresponding consumption figures will stand at 81 million bales.
Consequently, compared to the previous season, cotton availability outside China has increased by around 1 million bales. Also, major cotton exporting countries like USA, Australia, India, Brazil and Uzbekistan are going to have much larger harvest in the current cotton season. For example, Australia is expected to harvest nearly 4 million bales of cotton which is entirely for export. At the country level, availability of cotton for export from leading exporters are forecasted to be U.S. A.- 12.0 million bales, Australia:- 3.9 million bales, India – 3.9 million bales, Brazil – 2.9 million bales and Uzbekistan – 2.2 million bales.
This implies that traditional cotton importers like Pakistan will have less shortfall of cotton due to better production in the running season. With all these factors working in tandem it leads to a much higher supply than consumption. Thus, cotton prices are expected to remain suppressed till the harvesting continues, and strategic procurement will help the consumers to get deals at better price. Leading importers like Bangladesh and Vietnam should, therefore, look for the right time to close the deals for the upcoming months.
Usually consumers (spinning mills) in Bangladesh are left to the mercy of cotton traders and local agents (in the exporting country) who have control over the supply and stocks of cotton and are in a position to dictate prices. Things will change however, if the awareness levels of the consumers about international prices and stock availability are made readily available at short notice. This might change the trading pattern in favor of the spinning mills in Bangladesh.