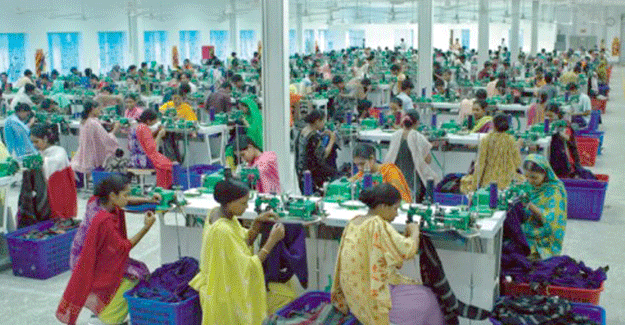 Bangladesh's total goods export income in the first four months of the current fiscal year (July 2016-June 2017) grew about 7% year on year to nearly US$ 11 billion, boosted by readymade clothing sales. According to the Export Promotion Bureau (EPB) officials, the country fetched a total of US$ 10,791.65 million from exports during July-October compared to US$ 10,130.49 million in the same period a year earlier. Bangladesh shipped goods worth US$ 2.71 billion in October, the 4th month of the current fiscal year 2016-17, which was about 14.39% higher than the same month a year ago, said the official.
The export growth in the first 4 months of the fiscal year was attributed to demand for the country's readymade garments in key global markets. The export earnings, however, fell short of target of US$ 11,584 million set for the period, said the official. Bangladesh set its export target for the whole 2016-17 fiscal year at US$ 37 billion, including about US$ 30.38 billion from readymade garment products, the EPB data showed. In the July-October period, Bangladesh earned US$ 8.82 billion from garment exports with knitted items such as T-shirts growing 8.75% and woven items such as jeans rising 5.37%.
During the period, he said knitwear garment export stood at US$ 4,535.14 million while income from woven garments reached US$ 4,286.30 million. Apart from garment, the EPB data showed that many of the major exportable items including jute and jute goods and leather and leather products had also good performance in the July-October period. Bangladesh exports inched up 10% to US$ 34.24 billion in the last 2015-16 (July 2015-June 2016) fiscal year.