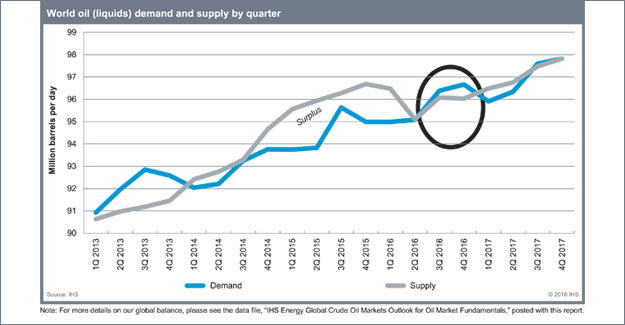 Elite Conferences' Recent 'Indian Polyester' Conference, Once Again Gave Important Insights Into The Future Of The Global Polyester Industry.
Polyester's share continues to increase in overall fibre basket
Polyester which accounted for 34.1% share in the overall fibre basket of mills, in 1998, today accounts for half of all fibres consumed by mills globally. And this share is expected to go up to 57.4% by 2020. A significant drop in consumption will be that of cotton fibre, which will come down to 25.5% by 2020 from 39.2% in 1998. The share of cellulosics will increase to 6.2% in 2020, from 4.7% in 1998. Current share is around 5.8%. With increasing functionality of polyester, both wool and acrylic have also lost share from 3% and 5.6% to 1.1% and 1.7% respectively during 1998 to 2020.
As we know, in India, it is cotton that still dominates the fibre basket with a share of over 50%, and polyester enjoying a share of over 40%. However, according to Wazir Advisors, the trend is expected to change over the next five years. By 2020, the share of polyester fibre in total mill consumption is expected to be around 46%, while that of cotton at 43%. This is expected to increase to 53% by 2030, and cotton share could be down to 32%.
Wazir Advisors further made a case for MMF apparel exports where India has a negligible share. In MMF dresses, trousers, jackets, blouses and shirts, India's share in global trade is in lower single digits, with China being the main exporter of these apparel to the world market. According to Prashant Agarwal, Jt. MD , Wazir Advisors, "Indian exporters should look at these products, which is an untapped opportunity."
Downstream trends
Volatile oil prices and supply in the last couple of years have affected polyester prices too. Over the last few month, oil prices have stabilisied to some extent, which is reflected in the polyester price behavior.
In the second half of 2016, global crude oil is expected to slightly exceed production, for the first time in more than two years. Brent is expected to average about US$ 44.3/bbl in 2016 amid global oversupply. And is expected to steadily rise to around US$ 60/bbl by the middle of 2017.
The global paraxylene market has been witnessing an overcapacity situation since the middle of 2013, which is expected to last at least till 2020. This could predictably lead to some plant shutdowns.
In PTA too, the capacity growth continues to outstrip demand by a large margin. And a few investments in PTA are expected, which could further worsen the oversupply situation. Looking at the trend of the past few years, the smaller capacities are finding the market conditions difficult. According to IHS, 16 million metric tonnes of PTA capacity has been rationalised in the last four years, and MegaTONs account for 20% of all rationalisations. Another 4 megaton capacity has remained idle since May 2015. Moreover, China from being the largest importer could emerge a net exporter, which would put tremendous pressure on Taiwan and Korean producers.
In China too, first generation plants are getting phased out, JVs and foreign owned assests could also exit China. Some new plants are expected to start up in 2018, while more closures are expected.
By 2018, China's PTA capacity would be around 47 million tonnes, while production would be around 37 million tonnes. In Asia, PTA production and consumption growth will continue to slow down. The MEG market follows this trend. Monthly average inventory levels of MEG are estimated at 600,000 tonnes in 2016, as compared to 570,000 tonnes in 2015.
The G20 Summit to be held in China will also impact inventories, supply and consumption. Some new MEG capacities are expected to come up over the next few years. Iran will add 555,000 tonnes/year in 2016. In India, Reliance's 750,000 tonnne capacity will be operational in 2017. China will add another 2.8 million tonnes of MEG capacity by 2018.
A slowing Chinese economy will limit growth in this market, even as China is expected to remain a net importer of MEG. And India too will remain a net importer based on higher economic growth rates.
China's polyester sector growth is slowing down
China's production of polyester staple fibre is expected to go up to 10,167 kton, from the current 9685 kton. Its production of filament yarn will increase to 28,600 kton, from 24566 kton presently.
In 2016, China's polyester production is forecast at 39 million tonnes, up 1.8 million tonnes or 4.7% growth. In 2017-18, the production growth is expected to slow down to below 4% and capacity utilisation is estimated to fall below 80%. This could lead to closure of non-viable capacities.
In comparison, India's staple fibre production is expected to reach 1570 thousand tonnes by 2018, from the current 1424 thousand tonnes. Filament production will go up to 3763 thousand tonnes in 2018, from 3317 thousand tonnes in 2016. Growth of PSF and PFY production is higher than growth rates in China.
China's textile exports to Central Asia, Russia increase
Textile and garment exports to Central Asia and Russia via ports in Xinjiang Uygur Autonomous Region have increased by more than 60% from the same period last year. China has exported 16.57 billion yuan (about US$ 2.5 billion) worth of textiles and garments through ports in Xinjiang, according to the latest statistics released by Urumqi Customs.
The data show that 70% of exports went to Kyrgyzstan and Kazakhstan, with the former ranking first. Following the China-proposed Belt and Road initiative and regional economic development, Xinjiang, which borders eight countries and boasts 29 national ports, has grown into a trading hub for garments, shoes, and daily necessities. China has long been a top textile manufacturer for the world market. Xinjiang produces China's best cotton, and more of it than any other region. Xinjiang's cotton harvest reached 3.5 million tons, about 60% of China's total output, in 2015.