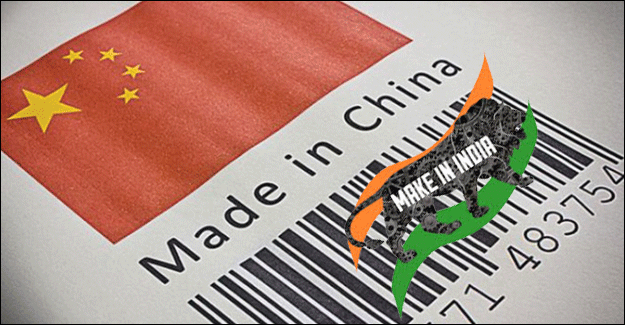 The cloth trading community, which is mostly in the unorganised sector, is struggling to cope with GST, but surprisingly, even a section of Indian manufacturers in the organised sector seems to have its own serious apprehensions about GST. However, so far only a few people in the organised sector have begun talking about it openly.
"Our honourable Prime Minister had propounded a great idea when he was the chief minister of Gujarat. He came up with the idea of farm to fashion. Similarly, among the many path breaking ideas of the NDA government are its 'Make In India' initiative and implementation of GST despite all odds. Unfortunately, its present policies for man-made fibre textiles are diametrically opposite to the principles of 'Make In India'. We have anti-dumping duties in place for all basic raw materials like PTA, POY, FDY, VFY and Spandex, but no such protection is available to various products like fabrics and garments which are made out of these raw materials," organised sector knitwear maker SVG Fashions Ltd's Managing Director Rajkumar Agarwal told Textile Excellence exclusively.
Elaborating further, he said that such a policy has created a situation where a manufacturer cannot sell POY to India due to anti-dumping duty of 50 cents per kilogram, but can convert the same POY into fabric and sell it in India easily.
"So ultimately, what are we achieving? Make In India or Make In China? Is this policy not enabling our neighbour China to benefit unintentionally? Weaving, knitting, dyeing, printing and stitching are all activities which generate millions of jobs. These are becoming unviable due to such a policy," Agarwal said.
He said that the situation has further aggravated after the implementation of GST wherein inadvertently, the total import duty has actually come down by 18% on fabric and garments. He was also quick to add that but for this particular inadvertent impact, GST has generally been excellent and certainly bodes well for the entire industry.He criticised what he called "futile protests by uninformed or short sighted traders who are diverting attention from the above mentioned issue of potentially "devastating impact of GST" which is entirely unintended.
"There is an urgent need for correcting the import duty structure for textiles and garments. A minimum additional duty of 50 cents per metre needs to be imposed at least for imports from China. Also, in order to prevent massive under-invoicing which is taking place due to vested interests of traders in both countries, an 'actual user' conditionality needs to be put in place for imports from China. Also, in general, wherever anti-dumping duty is levied, a similar duty should be imposed on downstream products," he said.
While the debate revolving around fibre neutrality as well as how the issue of unutilised credit with fabric manufacturers due to higher rate on man-made fibres needs to be addressed hogs the limelight, Agarwal stated that a "potentially devastating ramification" on the fabric imports front due to GST, seems to be going unnoticed.
"At present man-made fabric imports attract a 10% import duty, 12.5% countervailing duty (CVD) and 5% SAD. After GST it will be 10% import duty and 5% GST. Thus the difference between domestic and imports will be only 10%. Exporters from China get a drawback of 18%, whereas Indian manufacturers will pay 18% on yarn – out of which about 10% will remain unutilised. So against a disadvantage of 28% (18% +10%), Indian fabric manufacturers would have a protection of only 10%! How can the Indian knitting and weaving industry survive with an 18% disadvantage? This scenario gets aggravated further when we account for rampant undervaluation of imports," he said.