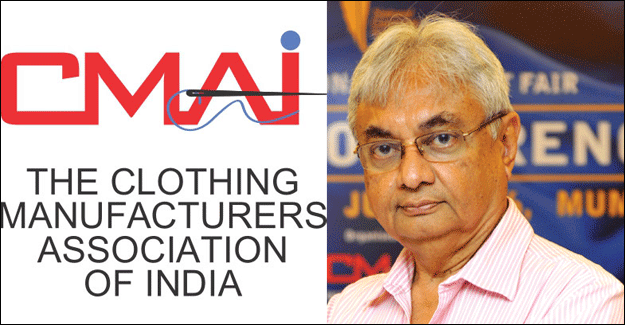 Industry observers have stated that branded apparel manufacturers and retailers are yet to overcome the implications of the goods and services tax (GST) rollout in July which directly impacted the entire textile chain due to a cascading burden.
After GST was implemented, poor consumer sentiment and falling exports have only made matters worse for the business which has been reflected in the September quarter results of large players, even as industry experts stated that they don't see better days on the horizon.
The Clothing Manufacturers Association of India (CMAI) President Rahul Mehta said that weak consumer sentiment, plunging exports and liquidity shortage in many companies is likely to sustain stress levels in branded apparel companies for a few months more.
He said that FY18 is a lost year for them. Exports were down by 41% in October, continuing the trend seen post GST due to withdrawal of duty drawback benefits. Slight depreciation of the rupee has not helped. Diwali and the overall festive season, according to Mehta, also haven't helped much. All said and done, they are virtually sitting on idle stock.
All this has impacted the July-September financial numbers of branded apparel firms, with both turnover and net profit remaining under pressure.
Branded apparels priced at Rs 1,000 or above attract 12% GST, while those below this threshold suffer 5%. With this levy, retailers have seen consumers shift towards low priced apparels. Established players who've had to comply with new tax mechanism don't deal in cash to avoid the levy.
Besides, branded apparel firms had to buy back their inventory from bulk consumers ahead of the effective date of GST implementation, July 1, to avoid high tax levy on the apparels they had bought by paying less tax earlier. This has already resulted in some additional stock lying with them.
Meanwhile, Aditya Birla Fashion & Retail (ABFRL) delivered another weak quarter impacted by the GST rollout, transition issues and weak consumer sentiment, especially in July. Although GST is expected to be a medium-term positive, end-of-season sale in June and consequent drop in footfalls in July, coupled with a one-time GST related compensation of Rs 26 crore to the channel led to a loss in 2QFY18.
However, a recovery began in September due to strong festive season sales. Revenue was much lower than expectation at Rs 1,800 crore, down 4 per cent year-on-year, led by a 7 per cent year-on-year decline in lifestyle brands, a muted 2 per cent year-on-year growth in Pantaloons and weak growth in fast fashion. This revenue shortfall led to an EBITDA margin decline of 220 basis points year-on-year to 6.6 per cent, excluding the GST write-off.
"Pantaloons witnessed a small decline in margins. Lower growth expectations, given multiple headwinds, and ongoing capex plans that are delaying free cash generation are key reasons for a downward rating revision to 'hold' now from 'buy'," said Himanshu Nayyar, Analyst, Systematix Shares & Stocks (I) Ltd.