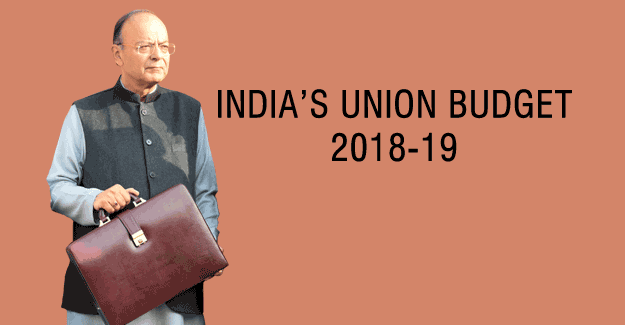 Budget: Ministry Of Textiles (In Rs. Crores)

2017-18

2018-19

Total Budget Allocation

6251

7148

Amended TUFS

1956

2300

Procurement of Cotton by CCI under MSP

302.7

1956

National Handloom Development Programme

470

396.1

1. Handloom Weaver Comprehensive Welfare Scheme

25

19

2. Yarn Supply Scheme

200

150

3. Handloom Mega Cluster Development

32.28

35

4. Other Handloom Development Programmes

213

192

Handicraft Development Programme

229.8

198.4

Development of Woollen Textiles

25

11.45

Development of Silk Textiles

600

510

Development of Jute Industries

135.9

28.14

Powerloom Promotion Scheme

115.5

112.2

1. Integrated Scheme for Powerloom Sector

29.5

0

2. Scheme for In-situ Upgradation of Plain Powerlooms

68

0

3. Powerloom Mega Cluster

1

25

4. PowerTex India

0

87.15

Textile Infrastructure Development

1931

2223

1. Integrated Processing Development Scheme

5

3.8

2. Scheme for Integrated Textile Parks (SITP)

40

30

3. Remission of State Levies (ROSL)

1855

2164

4. Pradhan Mantri Paridhan Rojgar Protsahan Yojna

0

10

5. Other Schemes

31.44

15.16

R&D, Skilling and Capacity Building

153.2

252.1

1. Integrated Scheme for Skill Development

100

200

2. R and D Textiles

10

11

3. National Institute of Fashion Technology (NIFT)

30

30

4. Other Schemes

13.2

11.09

North East Textiles Promotion Scheme

245

112.6

1. NER Textiles Promotion Scheme

220

90

2. Scheme for Usage of Geotextiles in North East

15

15

3. Scheme for Promoting Agro Textiles in North East

10

7.6

Establishment Expenditure of the Centre

73.94

78.85
Note: Only fund allocation to major heads are shown
Total budget allocation to the Textile Ministry has been increased to Rs. 7148 crores for 2018-19 from Rs. 6251 crores (1 Crore = 10 Million) .
BUDGET HIGHLIGHTS FOR TEXTILE INDUSTRY
1. Technology Up-gradation Support Enhanced
Government's flagship technology up-gradation scheme ATUFS receives a higher allocation at Rs. 2300 crores for the upcoming year as against Rs. 1956 crores in 2017-18. This is a welcome move and would provide boost to capacity expansion in the textile and apparel sector.
However, no budgetary allocation is done for Scheme for in situ up-gradation of plain power looms in the current budget which received Rs. 68.31 crores in last year's budget.
2. PowerTex India Scheme would be Driving Force
Launched in last year, PowerTex India Scheme to drive the growth of powerloom sector as budgetary allocation has been increased to Rs. 87.15 crores for FY 2018-19. This scheme seems to be helpful for the decentralised powerloom industry across various clusters. Powerloom Mega Cluster development would also be continued in the coming year with a budget allocation of Rs 25 crores.
3. Incentives to Stimulate Competitiveness, Employment and Skilling
Allocation under Remission of State Levies (ROSL) has been increased sizably to Rs. 2163.85 crores from Rs 1855 crores in FY 2017-18. This scheme includes the refund of State Taxes to apparel exporters to make the industry competitive. Industry has been regularly asking to boost the ROSL incentive from current 1.5% as they believe the tax paid are not recovered fully.
Government continued the Pradhan Mantri Paridhan Rojgar Protsahan Yojna (PMPRPY) that contributes 12% towards EPF of new employees and its applicability has been extended for next three years. This will provide an additional momentum to hiring of workers by the apparel industry.
Integrated Scheme for Skill Development for the textile sector receives a budget allocation of Rs. 200 crores which is operational for last several years.
4. Cotton Fiber Might Get Dearer
Govt's objective of doubling farmers' income by increasing Minimum Support Price (MSP) of crops indicates towards higher support price for cotton in the 2018-19 season. This might go against the cotton textile industry.
5. Other measures that matters textile industry
Corporate tax rate reduced to 25% for the companies having turnover upto Rs 250 crores. The increased turn over limit from Rs.50 crore to Rs.250 crore would benefit majority of the textile and apparel sector.
Basic Custom Duty on Silk Fabric increased from 10% to 20% to protect domestic industry.
Govt. to abolish the Education Cess and Secondary and Higher Education Cess on imported goods, and replace it with Social Welfare Surcharge, at the rate of 10% of the aggregate duties of Customs.
Focus on development of Infrastructure to bring benefits the textile industry that is spread across the nation.
6. Quick Look Union Budget 2018 – 19
Total Expenditure: Rs. 2442213 crores
Fiscal Deficit: 3.3% (or Rs. 624276 crores)
Revenue Deficit: 2.2% (or Rs. 416034 crores)
GDP Growth Estimated: 7.4% in the coming year