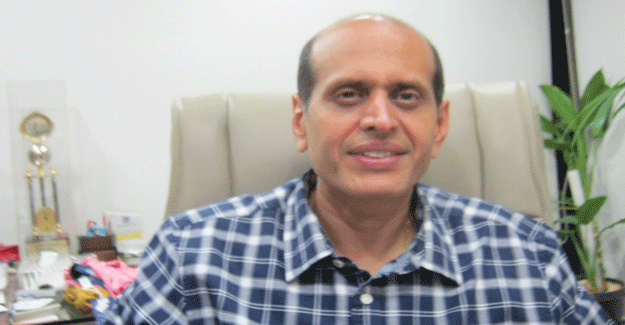 At least a section of the Indian textile industry has begun wondering aloud if the Goods & Services Tax (GST) could adversely impact domestic enterprises, since it has effectively made imported apparel cheaper than domestically manufactured ones.
"This is potentially the most dangerous fallout of GST. Imported fabric will become cheaper by 18%. This could wipe out the domestic weaving and knitting industry. Imports of manmade fibre as well as greige fabric will become lucrative. It will be cheaper than Indian yarn! Already, offers have been received from China for 100% polyester knitted greige whose landed cost in India would work out to be cheaper than yarn," stated SVG Fashions Ltd Managing Director Rajkumar Agarwal, speaking exclusively to Textile Excellence.
However, he also said that the direct impact of GST on knitwear or the Indian textile industry in general is "neutral" to "slightly beneficial". He said that cotton would now be taxed, which would increase its cost, though it will be adjusted in garment sales which were already subject to 5% Value Added Tax (VAT). Similarly, he said that duty on manmade fibres would increase, but would not affect final garment prices.
He said that his own company SVG Fashions Ltd, which is an integrated manufacturer, would be at a "slight advantage" in the case of manmade fibres, in terms of being able to use surplus input tax credits, adding that there would be no such benefit in case of cotton.
Replying to a query if GST would adversely affect knitwear makers in the unorganised sector, he said that there are two types of unorganised sector knitwear manufacturers.
"There are some small knitwear manufacturers in the knitwear sector who pay VAT. These are of the first type. Then there are some small knitwear manufacturers who evade VAT. The fist category is unlikely to be really affected. In fact, they may benefit in terms of their cash outflow because of GST being lower than the earlier VAT to the extent of input tax credit of fabric," he said.
"The impact of GST on the second category of knitwear manufacturers is difficult to assess as of now. We will have to wait and watch as well as hope that they fall in line and pay GST. Overall, in the long run, bias will be in favour of consolidation and organised companies," he said.